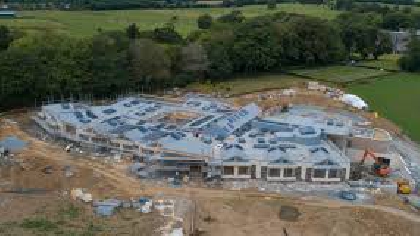 The HSE will meet the operational costs of the facility and fundraising for capital costs and enhancements for patients and families will be driven by Our Lady's Hospice And Care Services
Wicklow Hospice will be the first specialist palliative care facility in County Wicklow, providing in-patient care to those with life-limiting conditions.
Coming under the governance of Our Lady's Hospice And Care Services , it joins the 200-bed facility in Harold's Cross and the 12-bed facility at Blackrock in South Dublin, as part of the largest provider of specialist palliative care in Ireland.
Wicklow Hospice will provide 15 in-patient public beds and specialist Community Palliative Care services across the county (excluding West Wicklow, which comes under St. Brigid's Hospice in Kildare).

The facility at Magheramore has been developed as a result of the work undertaken by the Wicklow Fundraising Foundation over the last ten years, with the 3.5 acre site kindly donated by the Columban sisters.

Recruitment for positions will commence in the coming weeks.