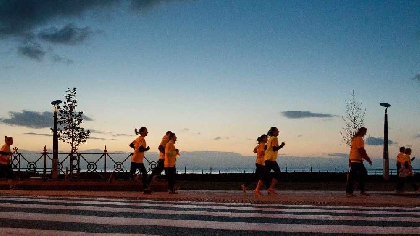 Thousands came together in the early hours of this morning to walk and raise funds for suicide prevention in Arklow, Baltinglass, Blessington, Bray, Tinahely and Wicklow Town.
This year's Darkness into Light 5k was held at over 168 venues throughout the country.

Similar events have been taking place in 19 countries across 5 continents.

It's all aimed at removing the stigma around suicide and self-harm and spreading the power of hope.

Last year, Darkness into Light walkers raised 6 million euro.

The money is used to keep Pieta centres open and able to continue with services like free therapy, a 24 /7 Helpline, and education and bereavement counselling for people in need of support.