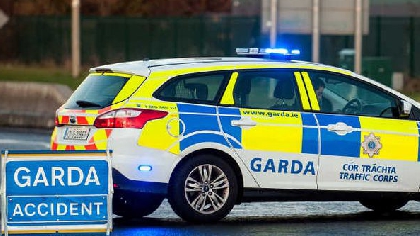 Almost 600 traffic collisions took place on Irish roads over the June Bank Holiday weekend.
Eight people died in six separate crashes.

Last night, a 17-year-old boy was killed on the road in County Cavan, bringing the total of deaths for the week to nine.
Baltinglass is promoting safer roads and communities in West Wicklow under Operation Impact, Project Safe.
All roads leading to and from West Wicklow from Counties Wexford, Carlow, Kildare and Dublin have a police presence today, with Baltinglass district as the epicentre.
The aim of the operation is to make roads safer, promote and educate people on the importance of road safety, and reduce the fear of crime to reinforce feelings of safety in the community.