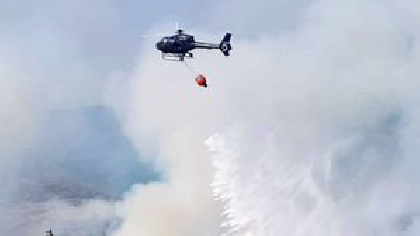 The department of Agriculture has renewed its warning about the high risk of wildfires because of the recent dry conditions.
Yesterday evening Wicklow town fire crews dealt with what they say was a malicious outdoor fire at Ocean View - Sea Crest.
Meanwhile the Fire crew from Blessington were involved in battling a wild fire near Blessington Lakes yesterday afternoon.
Members of the National Parks and Wildlife Service raised the alarm.
Staff from Coillte helped fight the fire on the ground at Lugnagun, while Executive Helicopters dropped water from an aircraft.