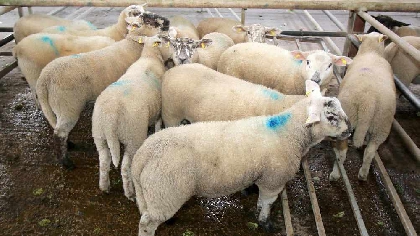 A Wicklow Sheep farmer has issued an appeal for help in locating 26 sheep, missing in the Glen Bride region of the county for almost a month.
Ellie Geoghegan says the 26 ewe hoggets were put out for summer grazing in the first week of June and were last seen in the area around three weeks ago.
The 18 month old sheep are tagged and branded.
Ellie told the Farming Independent they may have wandered up to the Wicklow Gap but she is hoping people out walking may come across them. She has also lodged an appeal on Facebook.