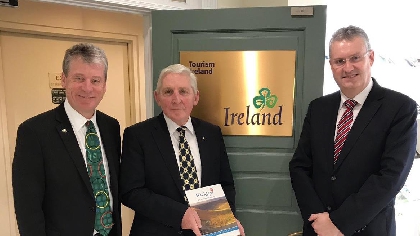 Tourism Ireland is aiming to surpass the record-breaking performance of 2018 and grow revenue from North American visitors by a further 8%.
The body has been participating in and promoting the island of Ireland at a range of St Patrick's Day events across the United States.
Numerous landmarks have signed up to take part in the Global Greening initiative– including the Grand Ole Opry in Nashville, the famous 'Welcome' sign in Las Vegas, City Hall in Boston and Niagara Falls in Ontario, Canada.