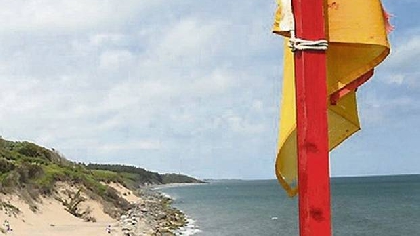 People are being advised not to swim at the Harbour's Lifeboat/Sailing Club Area due to an increase in the levels of bacteria found in samples taken last Monday.
The notification doesn't affect bathing at the Harbour's Lifeguard Area.
Further samples were taken on yesterday and results are expected tomorrow.
Meanwhile a bathing ban is in place for Clogga Beach near Arklow, due to high levels of bacteria in the water. Second test results are also due back tomorrow.