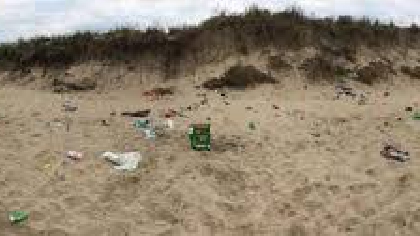 New figures show Wicklow County Council issued almost 1,000 litter fines in the past year.
80 cases were taken to court in the same period which resulted in 58,000 euro being imposed through fines, clean-up costs and legal fees.
Evidence of illegal dumping in Blessington, Arklow, Ashford and Glencree led to successful prosecutions, while a landowner in Shillelagh was also fined for illegal storage of waste, including scrap metal and household appliances.