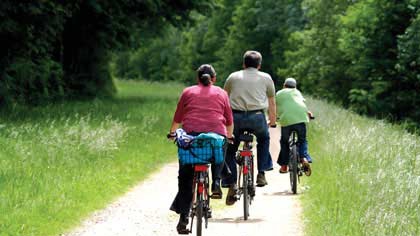 Wicklow County Council, in partnership with the Bray Wheelers cycling club, have announced a series of bicycle repair and maintenance workshops scheduled for October and November.
These workshops, held in various locations around the county, aim to encourage active travel, foster the principles of the circular economy, and promote the numerous physical, mental, and environmental benefits of cycling.
The Garden County provides the perfect backdrop for this sustainability-driven initiative with stunning landscapes, rolling hills, lush forests, and pristine coastlines, offering an ideal setting for exploring the region while embracing a more sustainable mode of transportation.
The workshops, offered on Wednesday evenings and Saturday afternoons, are designed to accommodate diverse schedules, ensuring accessibility for all County Wicklow residents.
Locations include Wicklow Town, Bray, Arklow, Blessington, and Greystones.
Led by an experienced instructor from the Bray Wheelers cycling club, participants will gain essential skills to keep their bikes in top condition, reducing the need for new purchases and further contributing to the circular economy.
Cyclists are encouraged to experience the beauty of County Wicklow while making a positive impact on the environment and their well-being.
Places are limited to 12 per workshop and will be allocated on a first come, first served basis. Youths over 12 are welcome but should be accompanied by an adult. To register for the workshops or obtain additional information, please email your name and contact details to eao@wicklowcoco.ie.