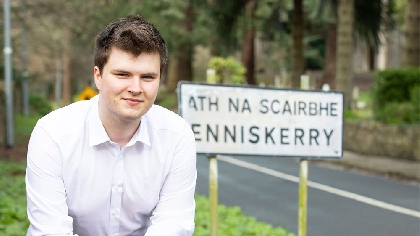 At the age of 21, Councillor Rory O'Connor has been elected Chair of Wicklow County Council's Climate and Biodiversity Action Strategic Policy Committee.
He will take the first two years as Chair and Councillor Lourda Scott will take the chair for the final two years.
The position of Chair was held by Jennifer Whitmore and Steven Matthews prior to their election to Dáil Éireann.