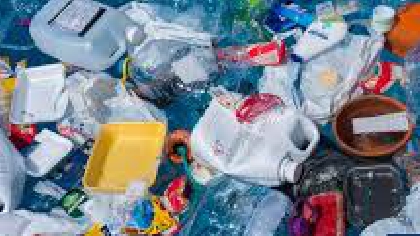 Wicklow County Council is advising residents and businesses in the county that its Recycling Centres cannot accept soft plastics.
Waste recycled at council operated centres is currently baled onsite into high quality materials that are shipped directly for recycling or reuse. However the Council says it does not currently collect materials for energy recovery or incineration.
Council officials say they're committed to finding the most environmentally sustainable route for all materials accepted.
Earlier this week Minister of State with special responsibility for Communications and Circular Economy, Ossian Smyth announced that soft packaging, such as crisp bags, sweet wrappers and bread wrappers, can be put into recycling bins provided they're clean, dry and loose.