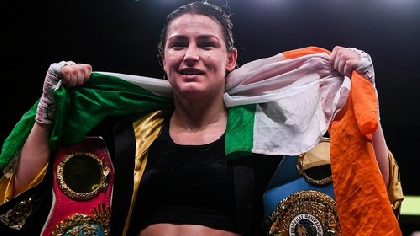 Preperations are underway for an official homecoming event for Wicklow's boxing legend Katie Taylor.
Following consultation with Katie's family and the gardai, Wicklow County Council has announce that a special homecoming event will take place from 7 o'clock this coming Friday evening on Bray Seafront.
Details of what's being planned have yet to be finalised, but huge crowds are expected to turn out to give the undisputed champion a massive welcome home.