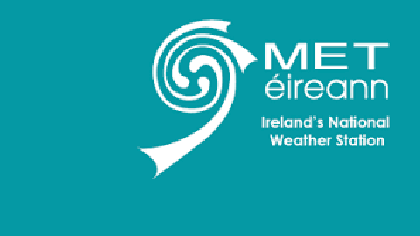 A 24 hour status yellow rainfall warning came into force at six o'clock this morning for Munster and Leinster.

Met Éireann says Intense and potentially thundery downpours during today and later tonight, may lead to localised flooding.
Following recent heavy downpours, there are concerns that some rivers may burst their banks.
The weather alert will stay in place until 6 o'clock tomorrow morning