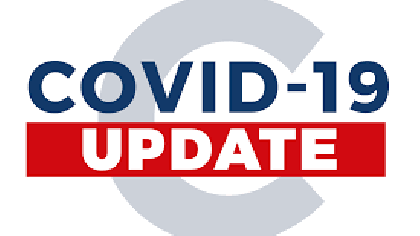 A raft of measures will be implemented if the Government decides to accept the Chief Medical Officer's advice to move restrictions to their highest level.
A 5 kilometer travel restriction will come into force, with no social or family gatherings permitted in the home or outside.
Up to 6 guests can attend a wedding ceremony and reception.
No organised indoor or outdoor gatherings can take place.
No matches or other sporting events can take place, while anyone wishing to train can do so on an Individual basis only.
Religious services will be strictly online, with up to 10 mourners allowed to attend a funeral.
Pubs and restaurants will be restricted to takeway, while hotels can only open for those in essential services, with no tourists allowed.
Only essential retail outlets can open, while only workers in essential services can attend the workplace.
Public transport capacity will be reduced to 25% of normal services ,
Schools, colleges and Creches can stay open with strict protective measures in place.
Outdoor playgrounds, play areas and parks can stay open, again with protective measures in place.
Visiting residential and nursing homes will be suspended, aside from critical and compassionate circumstances.