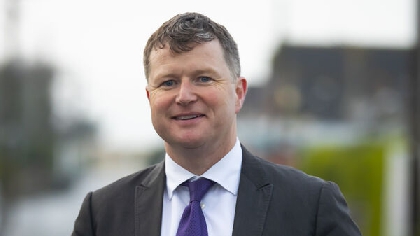 A Fianna Fáil Senator in Wexford has suggested that Dublin Airport be renamed, in honour of former Taoiseach Seán Lemass.
Today is the 50th anniversary of his death and the Taoiseach, along with Councillor Sean Haughey, who is grandson of Sean Lemass laid wreaths at his grave in Deansgrange Cemetery.

Senator Malcolm Byrne says the airport should be renamed in his honour while Micheál Martin says it's a shame that there are no statues or memorials in Dublin, in honour of the nation's fourth Taoiseach.