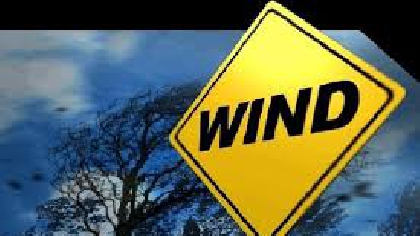 Three yellow weather warnings are in place this morning, but at this stage, Wicklow and Dublin are expected to avoid the worst of the poor weather conditions..
A yellow wind warning is in operation for Wexford, Cork and Kerry, with gusts of up to 110 kilometres per hour expected.
A 24 hour yellow rain warning is also in place for Cork and Kerry along with Clare, Waterford, Galway and Mayo, with up to 50 millimetres of rain forecast.
Meanwhile a yellow gale force warning came into force from 1 o'clock this morning and will stay in place until 9 o'clock tomorrow morning, for all coastal areas including Wicklow, Wexford and Dublin, with winds reaching up to Gale force 8 at times.
A separate orange warning is in place for the cork and Kerry coast.