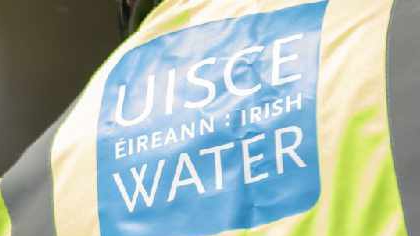 80 thousand households, currently use in excess of the annual allowance of 213 thousand litres.
Many of these houses have leaks and actually account for almost 40 per cent of all domestic water consumption in Ireland.

Now Irish water has been given the green light to bill you if you're using too much water.

If you're using more than you should be - you'll get a letter this side of Christmas to warn you,

You'll then have 12 months to address any possible leaks, or reduce your usage before you're billed.

There will be some exceptions to the new rules.

If you you have a medical condition, or are a household with more than 4 children you can apply for an exemption - but Irish Water says theres no need to apply unless they contact you first to say theres too much water being used at your address.

Their first fix scheme can also be availed of if a leak is found in your garden.

The utility says their goal is to conserve water, and not bill anyone.