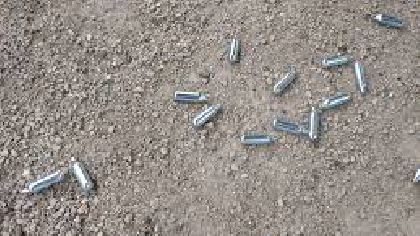 Concerns are being raised again about an increase in the use of laughing gas as a recreational drug in communities throughout Wicklow. 
Also known as "whippets", Nitrous Oxide is a colourless gas found in pressurised metal canisters commonly used in the medical field and commercial food industry.
The Sinn Féin party in Wicklow says dispensers and 50 canisters can be purchased online for less than €90.
But Councillor Grace McManus says people need to be aware the gas slows down brain and body responses, causing users to experience hallucinations and paranoia.
Laughing gas is now the fourth most used recreational drug in the UK, where 17 fatalities were identified between 2006 and 2012, while the US records about 15 deaths a year