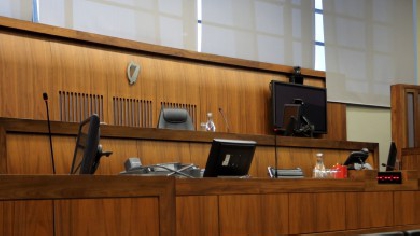 A second man has appeared in court charged in connection with the robbery of a shop in south Dublin, after which a woman was knocked down and killed.
Neither of them have been charged with the fatal hit and run that claimed the life of 54-year-old Jacqueline McGovern last week.
Jacqueline McGovern was one of two women struck by a car when it mounted a footpath in Killiney last Tuesday night.

The other woman suffered non-life threatening injuries, but Ms. McGovern, a married mother of three, died from hers.

It happened shortly after a sum of money was stolen during a robbery at the local Centra on Barnhill Drive in Dalkey.

Edward Andrews of Belarmine Hall, Stepaside appeared in court this morning charged with the robbery of €806 from the shop.

Terry Meegan from Ridge Hall in Ballybrack was brought to court this afternoon charged with the same offence.

Mr. Andrews' bail application was refused. His co-accused didn't apply for bail, and both were remanded in custody to appear in court next week.

A third man is still being questioned.