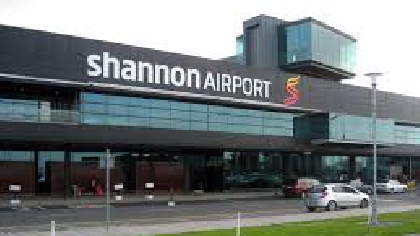 All flights into and out of Shannon Airport have been temporarily suspended.
It comes after a plan carrying US military rejected takeoff on the runway.
The airport said the incident involved a Boeing 767-300 and smoke was seen coming from its landing gear.
Emergency services are at the scene and all passengers and crew have disembarked from the plane.
Omni Air International - an airline that transports personnel for the US military - tweeted to say they're investigating.
Air traffic control confirmed that the rear wheels of the plane are to be replaced on the runway:
Shannon Airport is advising passengers to continue with check-in, but says American Airlines passengers won't be checked in until further notice.