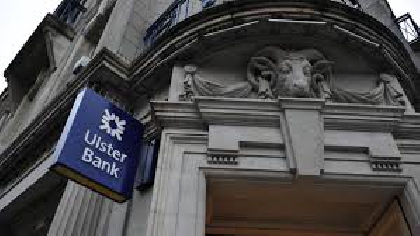 Ulster Bank has apologised for the impact the tracker mortgage scandal has had on customers and families.
It's after the bank was hit with a record fine of almost €38 million for its part in the controversy, by the Central Bank.

The regulator, found serious failings by Ulster in its treatment of almost 6000 customers, who wrongly lost their tracker mortgages.

43 properties were lost, of which 29 were family homes.

Ulster Bank's CEO Jane Howard says the customers put their trust in the bank and she regrets the impact the failings have had on their personal lives, especially those who lost their homes.