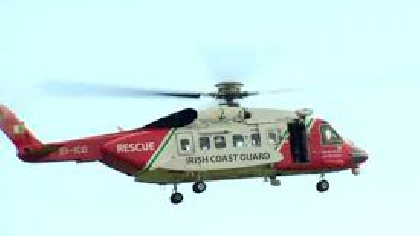 A major search off the coast of Wexford is continuing today after a trawler suspected of transporting cocaine to the UK struck a sandbank on Sunday night.
Two men have been arrested and are being questioned in relation to the incident.

It's understood the trawler named Castlemore had been recently sold and was travelling from Castletownbere to Devon in England when it ran aground 12 kilometres north of Rosslare.

Sources in the West Cork fishing town say the boats new crew did not look like they were familiar with how to tie up a boat and had taken no fishing gear with them when they set sail.

Two men, who are said to be foreign nationals were arrested and are being questioned today.

Gardaí and the Naval Service say they will not comment on an ongoing operation, however it's reported that efforts to locate packages of cocaine are underway.