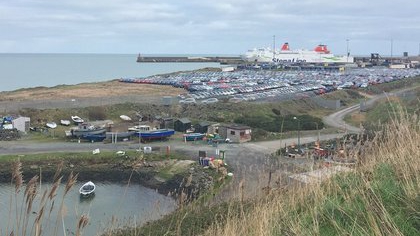 Two men have been arrested after €69,000 worth of cigarettes were seized at Rosslare Europort in Wexford.
Revenue officers found over 102,000 'Marlboro Red' and 'Compliment Violet' cigarettes in the floor of a Hungarian registered vehicle arriving from France on Saturday.
The vehicle was seized and two Romanian men in their 20s and 30s were questioned.
Revenue says the discovery represented a potential loss to the exchequer of more than €54,000.