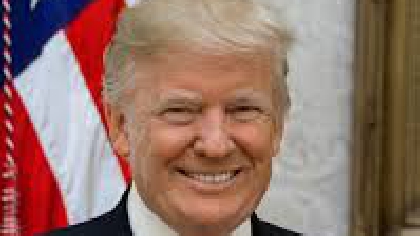 Donald Trump has condemned the actions of rioters who stormed the Capitol building earlier this month, in a farewell message from the White House.
The outgoing US President also reflected back on his presidency - including giving himself praise for not starting any new wars.
In a farewell speech, Donald Trump condemned the violence, and also praised his supporters for standing up for America.
Trump has granted a full pardon to his former advisor Steve Bannon, in one of his last acts before leaving office.

There is also a pardon for rapper Lil Wayne, who pleaded guilty to possession of a firearm.
However, the outgoing US President hasn't granted clemency for himself or his own family.
143 pardons and commutations have been granted by Mr Trump, but there is also nothing for Tiger King star Joe Exotic.