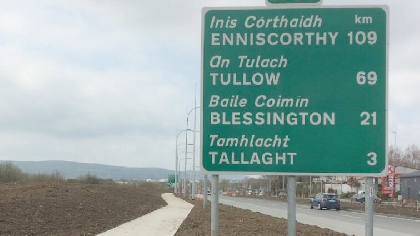 It's emerged that critical upgrade works for the N81 won't be carried out in the National Development Plan 2018 to 2027 and can't be included in the National Roads Programme.
The planned works would see the upgrade of 31 kilometers of the N81, with a focus on improving the road safety and journey times residents in West Wicklow.
Last year Wicklow T.D. John Brady presented Minister Ross with a petition and arranged for the Minister to visit West Wicklow to meet with public representatives and look at the dangerous condition of the route.
While local Councillor Gerry O' Neill says Minister Ross has ignored any correspondence from him and has shown nothing but arrogance and contempt to the people of West Wicklow
A public meeting took place in Blessington earlier today to discuss the situation.