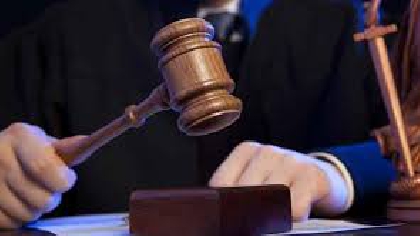 Three young men have pleaded guilty to the illegal use of Quad bikes (ATVs) in the Wicklow Mountains. 
Last Thursday (2 February) Mr. Brian Keogh (20), Mr James Keogh (20) and Mr. Oisin Traynor (19) of Donard pleaded guilty to a breach under Regulation 29 of European Communities (Birds and Natural Habitats) Regulations 2011-2021.
The case involved the illegal use of quad bikes within the Wicklow Mountains Special Area of Conservation (SAC) and was brought before Carlow District Court.
Mr. Gerald Meaney, state solicitor, presented the case.
A National Parks and Wildlife Service Ranger outlined the evidence to the court and highlighted how damaging quad bike use can be to the fragile habitats in the SAC.
The NPWS Conservation Ranger stated that on 23rd January 2021, he responded to reports from concerned members of the public that quad bikes were causing damage to the Wicklow Mountains SAC near Slievemaan Mountain.
With a member of An Garda Síochána, the NPWS Ranger intercepted the quad bikers near Ballinfoyle Upper.
District Court Judge Geraldine Carthy offered the chance for the three defendants to put their mistake behind them and to carry out habitat restoration work in order to make amends.
She reserved her judgement, and said that if they satisfactorily carried out 30 hours of community service and made a €400 donation to a local wildlife charity, she would strike out the charges later in the year.