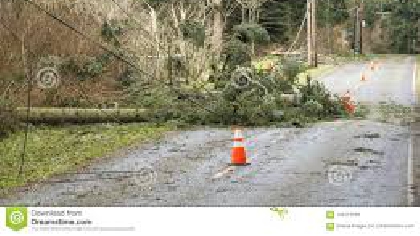 Just five days before the 34th anniversary of Hurricane Charley which devastated parts of North Wicklow, the garden county escaped the worst of last night's stormy conditions.
104,000 homes and businesses are without power following Storm Ellen last night.

The ESB says some people could be without electricity for days after power was restored to 90 thousand customers.
Here in Wicklow road users are being urged to be extra vigilant, particularly on secondary routes with debris affecting most roads, with reports of trees down in a number of locations across the county.