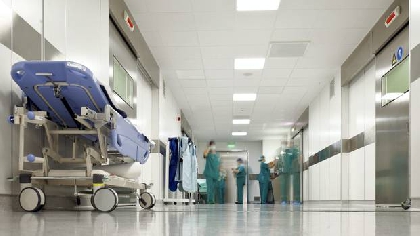 More than half a million people are waiting for their first hospital out-patient appointment. That's according to latest public hospital waiting list data published by the National Treatment Purchase Fund.
According to the NTPF, in May 68,765 patients were waiting for an inpatient or day case treatment, with more than 29,000 (29,766) having received a date.

64,298 patients have been given dates for a planned procedure, while another 9412 were still waiting for an appointment.

The NTPF has classified 12,985 patients as 'suspended.'

This means patients who are temporarily unfit or unable to attend an appointment due to clinical, personal or social reasons.]
An Aviva Stadium worth of patients has been added to outpatient waiting lists this year.

That's the grim picture painted by Fianna Fail's Wicklow TD Stephen Donnelly as a new report shows half a million people are today waiting for their first consultant appointment.

The party's spokesperson on health says the words 'scandal' or 'disgrace' can be overused in politics - but in this case, we can and must do better.