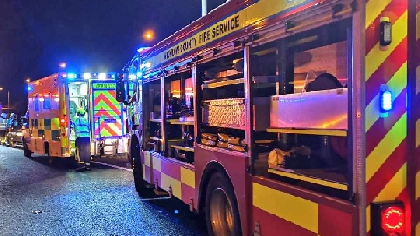 The fire service had to use lifting equipment to raise up a bus at the top of main street in Arklow yesterday, after an accident involving a young pedestrian.
The teenager was heading home from school at around half past four yesterday afternoon when he was involved in the incident with the bus at the Vale road junction of the roundabout at the top of main street.
After a two hour operation to raise the bus, the teen was subsequently airlifted to Temple Street Children's hospital, with non-life threatening injuries.