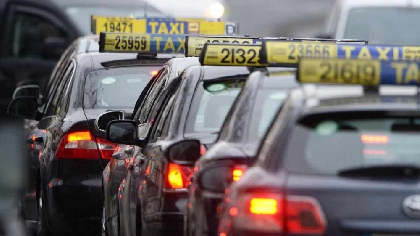 Taxi drivers say they are prepared to escalate their protests in a bid to achieve government financial support for the sector.
Thousands of taxis clogged up the streets of Dublin today, as drivers called for a specialised wage subsidy scheme to be introduced.

They also want the age limit for taxi cars to be the extended, and a moratorium on the issuing of new taxi licences announced.