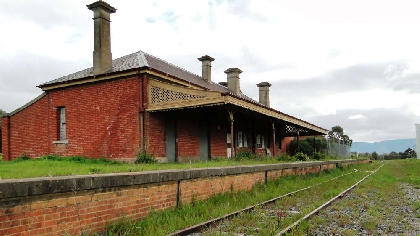 The Avoca Railway Station is one step closer to reopening after talks started between Green Party Deputy Steven Matthews and the NTA.
Deputy Matthews said, "I am happy to confirm that the NTA has allocated funding to Irish Rail to undertake a Pre-feasibility study of the reopening of Avoca Station. Iarnród Éireann are currently undertaking a procurement process to appoint consultants for this study. It is anticipated that the consultants will be appointed in July 2023.
"The Pre-feasibility study of the reopening of Avoca Station will consider, amongst other things, potential demand, potential stopping patterns, engineering feasibility and high level cost estimation of reopening this station.
"It is expected that the study will be completed by the end of the year.
"It is likely that part of the study will include localised surveys so I would encourage all local residents to positively engage with researchers and Irish Rail officials to emphasise the clear demand for the reopening of the station.
"This is one of many transport issues that I am working on for Wicklow, including the feasibility of reopening the Glenealy rail station, the provision of bus services across the county and bringing the DART to Wicklow Town amongst other initiatives.