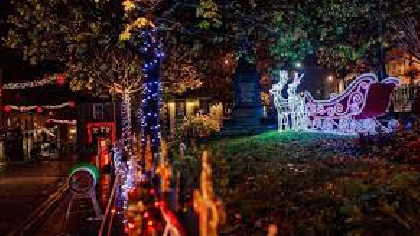 A number of healthy events are taking place in Wicklow over the next few days, to help those indulging in the festive season burn off some calories.
Tomorrow at midday, the annual Greystones Christmas day swim takes place to raise funds for the Peter McVerry Trust.
The Inbhear Dee athletics club is hosting a 5K "streets of Wicklow" run at 11 o'clock on St Stephen's day morning.
Also On Saint Stephen's Day the tenth annual charity swim in aid of Saint Vincent's foundation is taking place at 12 noon on the South beach in Arklow, while in Wicklow town, the annual swim will raise funds for the RNLI. That also gets underway at 12 noon.
On the Friday 27th, the Roundwood duathlon will get underway at 2 o'clock in the afternoon. With a five mile cycle followed by a one mile run to raise funds for the Roundwood cancer support group.