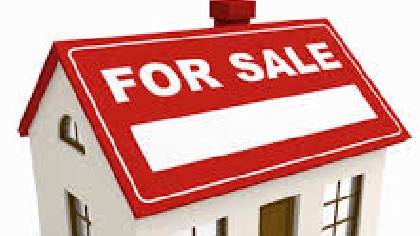 The average price of a second-hand, three-bed semi in County Wicklow rose by 2% in the past year, according to the latest national survey by Real Estate Alliance.
During the first three months of 2023, three-bed homes in the county remained at €360,000, the Q1 REA Average House Price Index shows.
By concentrating on the actual sale price of three-bed semis, the survey provides an up-to-date picture of the second-hand property market in towns and cities countrywide.
Across County Wicklow, first-time buyers made up 63% of the market during Q1 with 37% of buyers coming from the cities.
The average time taken to complete a sale in the county is now six weeks, one week longer than the last quarter, the survey shows.
In the north east of the county, the average price for a three-bed semi remained at €385,000, with time to sell this quarter rising by one week to seven.
The average price of a three-bed semi in Wicklow town also remained unchanged, at €385,000, with the time to sell staying at five weeks over the quarter.