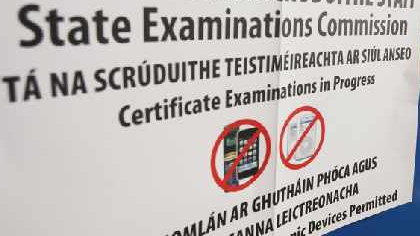 The State Examinations Commission says it can be accessed on the Calculated Grades Student Portal.
It's available on examinations.ie and at Gov.ie/leaving certificate.
Students have until 5pm on Friday to apply to sit the written exams, which will run from Monday the 16th of November to Friday the 11th of December.