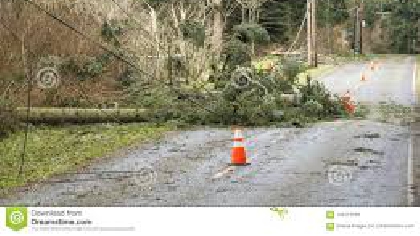 Motorists in Wicklow and surrounding counties are being urged to exercise care on the roads this morning.
Debris and branches are affecting most secondary routes, with reports of trees down in a number of locations.
ESB Networks said its crews are dealing with several power outages although the east coast escaped the worst, with parts of the south and southwest mainly impacted after Storm Atiyah.