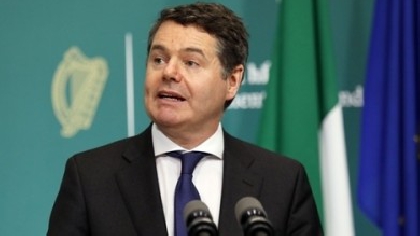 Ministers have published a Stability Programme Update setting out forecasts for the year.
The update from Finance Minister Paschal Donohoe estimates a 4.5% expansion of GDP this year, with a 5% increase forecast for 2022.

But Modified Domestic Demand, a metric seen as more reflective of the actual domestic economy, shows just a 2.5% growth this year - with a stronger rebound of 7.5% next year.

This is entirely dependent on the vaccination programme being a success.

The programme revealed today will forecast a downside scenario in which restrictions have to remain in place much longer than planned.

It would see the economy still grow over the next year and a half, but at a significantly slower rate.

After running a budget deficit of 18.5 billion last year, the huge spend from government in 2021 projects a further deficit of more than 17 billion for this calendar year.