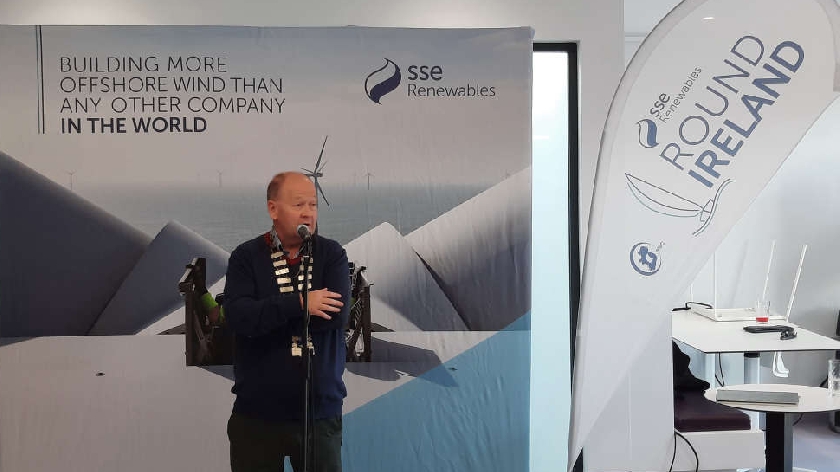 SSE Renewables and the Wicklow Sailing Club came together to hold a pre-race event.
SSE Renewables and the Wicklow Sailing Club came together last Friday to hold a pre-race event for the Round Ireland Yacht Race, which makes its return this year. After cancelling the 2020 race due to the Covid-19 pandemic, the 21st edition of the offshore event is being planned with relevant precautions in place to ensure a safe experience. The start date is Saturday the 18th of June, beginning at 1pm.
The event took place in the Wicklow Library with catering by The Divine Foodie. Guest speakers on the night included Barry Kilcline; Director of Offshore Development with SSE Renewables, Kyran O'Grady; Commodore of the Wicklow Sailing Club, and Cllr. Gail Dunne; Cathaoirleach of the Wicklow Municipal District.
Speaking to East Coast FM at the event, Commodore Kyran O'Grady said that "at the moment we have 51 boats entered which, considering Covid and everything else, is probably as good as we could have expected. We're on the home straight from the organisational point of view at this stage."
Meanwhile, Barry Kilcline of SSE Renewables said that "it's going to be a really exciting event. I think there's a huge enthusiasm there that's built up over the past 2 years, and people are raring to go."