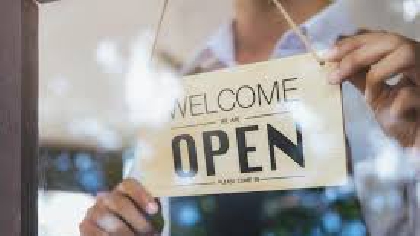 2021 has almost been written off by the tourism sector, according to representatives for the industry.
They want the temporary wage subsidy scheme to be extended and VAT rates cut to help businesses survive.

The Covid-19 Committee in the Dail has been hearing from representatives of pubs, restaurants and hotels on the recovery of the sector after the pandemic.

They say without support from government, the economy will lose 10 billion euro over the next five years.

Meanwhile, there was criticism for landlords and insurance companies who the sector say haven't been helping the situation.

The industry is now calling on the Government to bring in a range of measures in the July stimulus package to help the sector survive and plan for the future.
Meanwhile the survival of small businesses in rural areas can help tackle youth unemployment.

SME Recovery Ireland has been giving evidence to the Covid-19 Committee in the Dáil and is calling for 15 billion euro to be pumped into the sector to ensure their doors are kept open.

CSO figures earlier this month showed that half of people under 24 are now out of work following the impact of the pandemic.