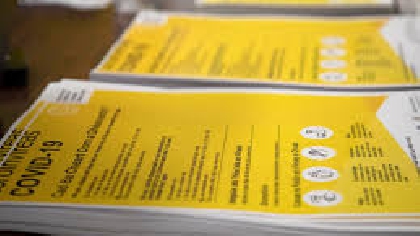 The Health Minister, Wicklow TD Simon Harris insists healthcare staff will have enough personal protective equipment for the coronavirus crisis.

He says a substantial amount of equipment will arrive in the next few days – to help address the current shortage.
Meanwhile Siptu's calling for all healthcare workers to be routinely tested for Covid-19 - even if they don't have symptoms.
The union says the measure's needed due to the concerning numbers contracting the virus.

24 per cent of all cases in the Republic are healthcare workers, which Siptu's Paul Bell says is a huge worry.