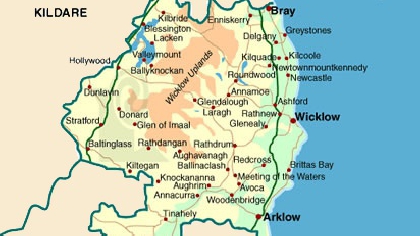 Seven projects submitted by Wicklow County Council under the 2018 Town & Village Enhancement Scheme have been approved for funding by the Minister for Rural & Community Development .
Blessington, Hollywood, Newcastle, Newtown, Rathdrum, Tinahely and Wicklow Town will share in €518,000 in funding.
In Blessington, €80,000 will allow a number of village enhancements to be carried out while almost €30,000 approved for Hollywood will enable a new pathway and other safety improvement works to be completed.
Newcastle's €23,760 covers several projects, including a heritage trail while over €120,000 approved for Newtown will fund some public realm works.
Rathdrum has been approved for €68,000 for the installation of street lighting while public realm improvements will be facilitated in Tinahely with an allocation of €76,000.
Finally, Wicklow Town's allocation of €120,000 will cover the cost of lighting up landmark buildings in the town.