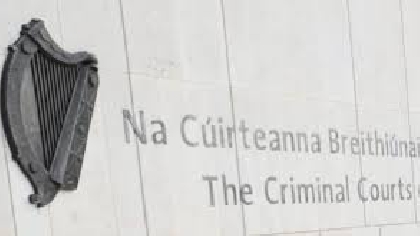 Declan Brady stashed cash in his home at Wolstan Abbey, Celbridge, County Kildare, and also helped launder over €1 million through multiple bank accounts.
Declan, his wife Deirdre, and his girlfriend, Erika Lukacs, of Lakeland in Naas, County Kildare, were all sentenced today for money laundering offences.
Between the three of them, €1.3 milliom was washed through multiple bank accounts.
Cash was found in Brady's home in Celbridge and unbeknownst to Deirdre, he was servicing Erika's mortgage through a joint account he had with his wife, which also formed part of the Garda investigation.
The Brady's also paid for a family member's €66,000 wedding at the Druid's Glen Hotel in Wicklow.
Declan Brady was handed a sentence of seven years and three months, which will be added to a lengthy sentence he's already serving for firearms offences, while the others were handed fully suspended sentences.
The court accepted Deirdre was a blameless character acting on the instructions of her husband, and while they said Erika must have known something was amiss, they decided it would have been harsh and disproportionate to jail her today.