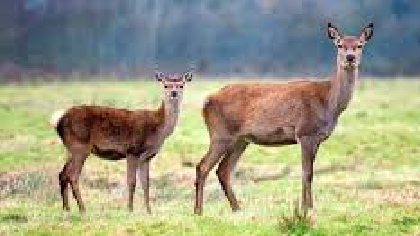 A senior veterinary inspector says outside of County Wicklow, there isn't any evidence that deer play a significant role in spreading TB.
According to Agriland.ie, the Department of Agriculture's senior superintending veterinary inspector Eoin Ryan, told a farmers meeting in Co. Monaghan last night that research shows the same strains of TB are circulating in cattle, deer and badgers in Wicklow.
Mister Ryan said while Deer can be infected with bovine TB and they can pass infection onto cattle, it's not happening at a significant level. He added that out of 73 Deer tested in the last 18 months, only three positive results were found.
He also said he believes a vaccination programme on Badgers will produce positive results..