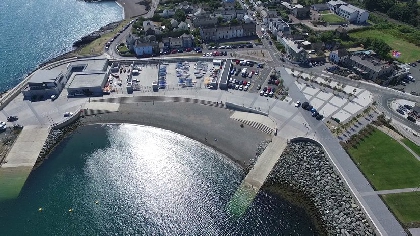 Wicklow County Council have appealed for safety after a number of near fatal incidents at Greystones Harbour in recent days.
It has been reported that a significant number of people were diving from the pier, at serious risk to their wellbeing and that of other harbour and marina users, notwithstanding that this is not permitted.
There were also reports of anti-social behaviour which were brought to the attention of Gardai.
The gate on the North Pier was closed by the operator on safety grounds for a time, but this has since reopened.
Local Councillor Tom Fortune says this had serious knock on effects for fisherman working in the area.