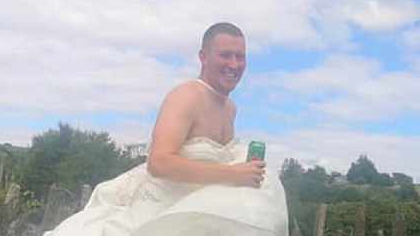 Efforts are continuing in West Wicklow to identify a man, who has become a bit of a hit on social media in the last few days.
Last Saturday, motorists heading towards the Wicklow gap from Hollywood were met with the very unusual image of a man running along the road in a wedding dress.
The runaway groom said I Don't when asked if he wanted a lift, but continued his journey alongside a vehicle, that seemed to be accompanying him on his run, in case his jog became a bit of a drag.
One motorist Andy Kavanagh from Wicklow town took photos of the "runaway bride".