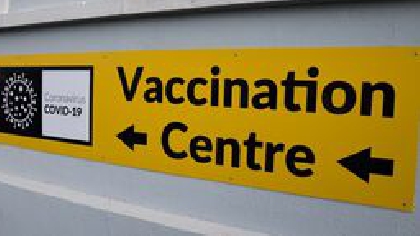 Over 180,000 booster vaccines were given out last week as the rollout of third doses ramps up.
Long queues formed at some walk-in centres over the weekend as healthcare workers and over 60s tried to get their jab.

The HSE is trying to speed up the rollout of booster vaccines now that all adults are eligible.

Last week, nearly 180,000 were administered - as well as 9,000 third doses for immunocompromised people.

Over the weekend, more than 36,000 boosters were given out as walk-in clinics opened for people in their 60s and healthcare workers.

The HSE says it saw unprecedented demand at walk-in centres over the weekend - and is trying to manage that in the best way possible.

Walk-in booster centres are open for 60-69 year olds in Clare, Longford, Monaghan, Tipperary and Wicklow - and for healthcare workers in Cavan, Dublin, Longford, Louth, Meath, Monghan, Offaly and Wexford.