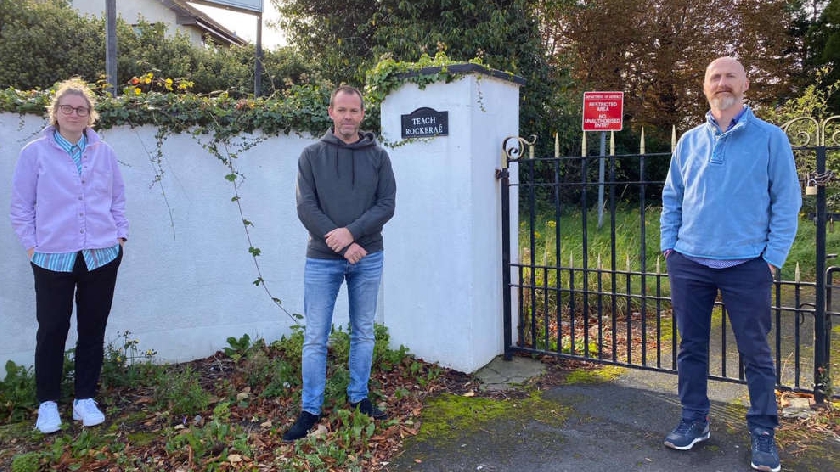 John Brady TD has welcomed confirmation on the completion the transfer of land at Rockbrae House.
Wicklow Sinn Féin TD John Brady has welcomed confirmation from the Department of Defence that they have completed the transfer of land at the former Reserve Defence Forces facility at Rockbrae House on Vevay Road to Wicklow County Council. The Sinn Féin TD has been campaigning for several years to have the lands set aside for housing, having first put forward the proposal to the former Minister for Defence Paul Kehoe in the last Dáil in 2018.
Brady said:
"I have been campaigning for the transfer of these lands for several years. I first engaged with the now former Minister for Defence Paul Kehoe during the term of that last Dáil. Following inquiries from myself, in which I laid out a plan to him in 2018, Minister Kehoe undertook to investigate the matter with the Department of Defence.
I am now glad to say that now, several years later the transfer of the lands has taken place. I believe that this is an ideal site for the development of affordable housing in Bray. It really has huge potential if it is developed properly."
Cllr Grace McManus said that "Council owned land is one of our best assets we have for playing our role to address the housing crisis. We in Sinn Féin believe in public housing on public land. This prime location is a welcome opportunity for this, especially within the growing appetite and need for affordable housing in Bray. It will be very exciting to see how we can best utilise this land to serve Bray's housing needs. I look forward to hearing from the community on this as it develops."