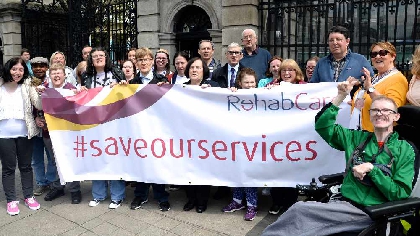 It comes after it threatened to shut down its entire care services due to financial difficulties.
Around 3-thousand people with disabilities access services at 117 locations around the country.
The services in Wicklow include Bray Resource Centre for people aged 30 and over who have mild intellectual disabilities (including autism and asperger's syndrome) and mental health issues. Lean Aghaidh Day Service which is for people with profound disabilities, and Phoenix Resource Centre which offers a vital service to younger people with a dual diagnosis of intellectual disability and mental ill health.