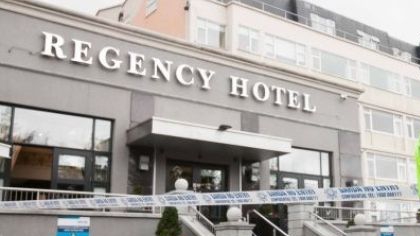 All charges against Patrick Hutch have been dropped.
The 26-year-old from Champion's Avenue in Dublin was accused of murdering David Byrne at the Regency Hotel in Dublin in 2016.
Mr. Byrne was shot six times when three men dressed as armed Gardaí burst into the reception area of the hotel during a boxing weigh-in.
Mr. Hutch's trial before the Special Criminal Court was adjourned last year after the lead investigator died by suicide.
Today, the prosecuting barrister told the non-jury court that it was no longer in a position to proceed and Mr. Hutch was discharged.