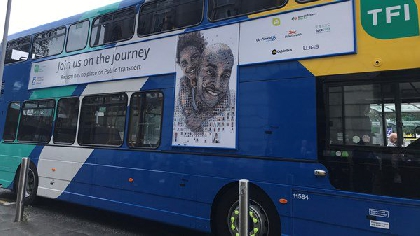 This initiative is the latest attempt to stamp out racism on the transport network. 
2,400 posters, featuring hundreds of commuter selfies, will be displayed on buses, trains and LUAS trams saying "racism has no place on public transport".

It features hundreds of selfies amalgamated to create a large montage representing diversity on public transport with the message that racism has no place.

There's no one database cataloging the level of racism on public transport.

Between next Tuesday and Thursday, commuters at Heuston Station can show theyre taking a stand against racism by donating a selfie to feature in the campaign.