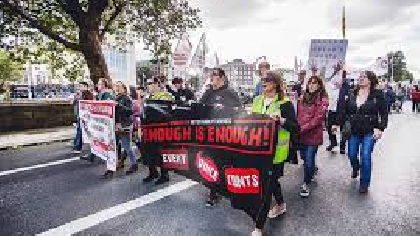 A protest has taken place in Dublin calling for day services for adults with disabilities to be fully reopened.
Organised by campaign group Enough is Enough, the demonstration was held outside the Convention Centre this afternoon.

Protesters say people with disabilities are the last to be considered and their families are struggling.

The HSE says all service providers are planning to resume day services during the month of August.